Eternal Saga 4/9 Patch Notes and Events
Posted:04/03/2015 by:
​
Lucky Wheel
Duration: 4/10 - 4/12 (Server Time)
Servers: S1 - S48
Description: Feeling lucky? During this event, every 200 Gold (Unbound) you spend in the Shop gets you a spin of the Lucky Wheel.
Each spin is a chance to win valuable prizes, including Mount Evolve Pills, Mount Skill Upgrade Pills, Pet Skill Upgrade Pills, and more!
Note: Purchases made in the Market or with bound gold not included.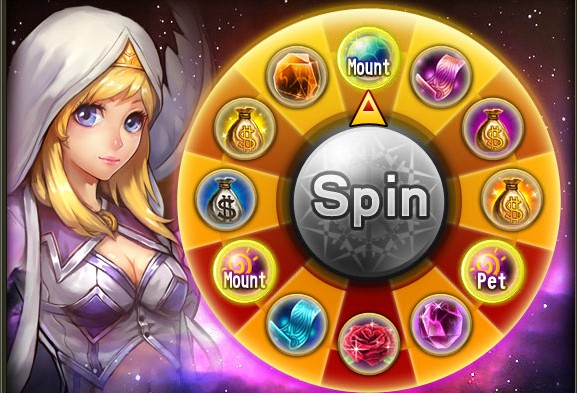 Magic Crystal Bonus

Duration: 4/10 - 4/12 (Server Time)

Servers: S1 - S48

Description: During the event time, recharge Gold and get Magic Crystal Packs. Open the packs to obtain Magic Crystal, then click the "Crystal Cave" icon to open a special shop where they can be exchanged.

Exchange options include all kinds of upgrade pills, morph cards, and more. These items will reset daily, so make sure to keep checking back in to see what's available.

Click here to see more events!

+