[Forum Event] Show us your guild!
Posted:05/12/2014 by: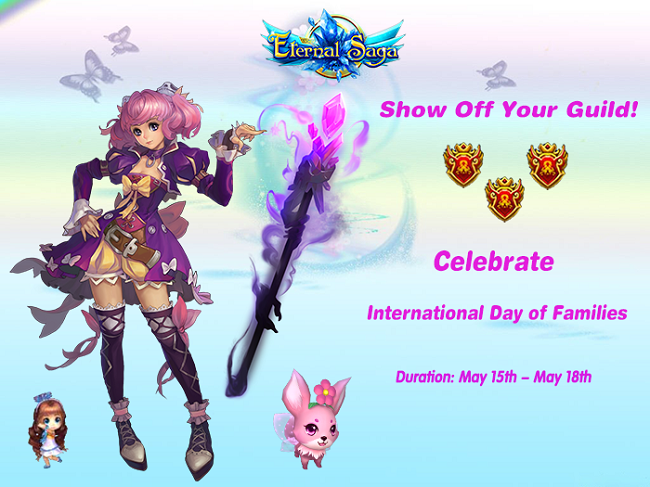 For many players, your guild is a bit like a family. Which is funny, because you're often a group of people that are from far away places that have somehow been brought together on the same server, in the same faction, to fight for the same team. Show off your guild family from now until May 18th by following the rules below, and you and your fellow guild members could be handsomely rewarded!
Duration: May 15th - May 18th

Rules:
1. Organize your guild members for an in-game family photo op. Your screenshots can be funny, tragic, or something simple that shows off your guild's unity.
2. Reply to this thread with the following:
Your screenshots
A caption/description for each screenshot
Your character name and server
The character names and servers of your participating guild members
3. A post with multiple screenshots is more preferred.
4. Multiple posts from members of the same guild are also OK, so long as you use different screenshots and captions. However, to keep things fair, each guild is limited to just one reward.
5. Be kind; offensive or unacceptable posts will be removed.
6. Rewards will be sent out within 3 days after the winners are announced.
Rewards

Original Poster

Participating Members

Guild Contribution Token
(Bound)

Gold (Bound)

Silver (Unbound)

Guild Contribution Token
(Bound)

Gold (Bound)

Silver (Bound)

Most United

200

1,000

500,000

50

200

200,000

Funniest Guild

150

800

250,000

30

150

100,000

Most Sentimental

100

500

150,000

20

100

50,000

Luckiest (Two Guilds)

50

100

50,000

5

50

25,000
Participate in the event on the forum!

+