Great Escort
Posted:07/11/2013 by:
Duration: 15:00-15:30, Daily
Description: Speak to Maurius daily from 15:00-15:30 to participate in the Great Escort! The higher the Convoy Quality is, the greater your rewards will be. Each quest must be completed within half an hour or it will fail. Hurry to escort your convoy to safety and be handsomely rewarded!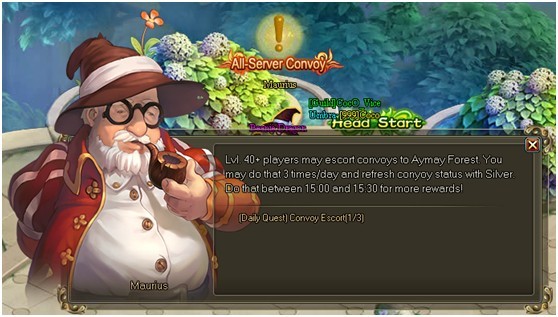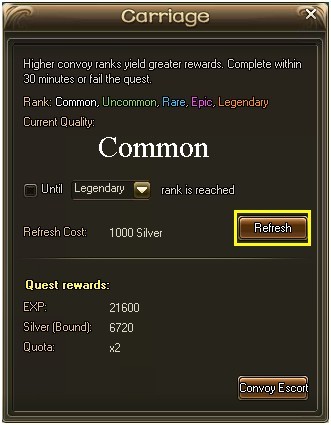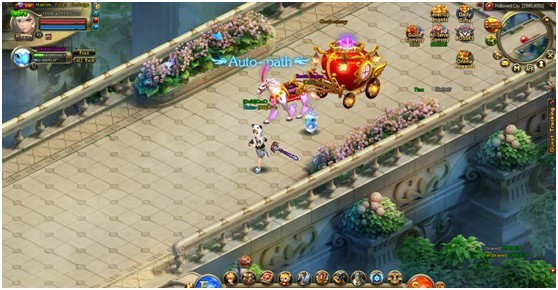 +