[Guide] Lovers' Dash
Posted:02/27/2014 by:
Introduction
Grab a partner and race to the finish in this goofy, silly, strange new event. Lovers' Dash runs every Monday, Wednesday, Friday, and Sunday from 17:30-18:00. Requirements are as follows:
• Your server must have X-server events.
• You must be level 55 or above
How to Play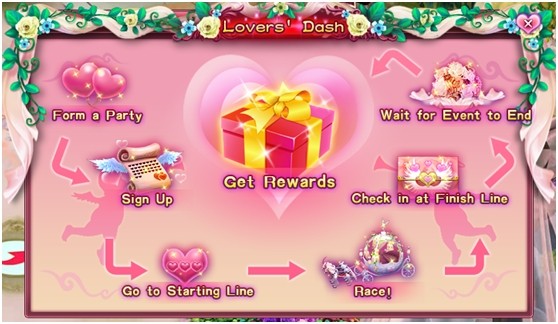 Select a Room
Click the Lovers' Dash icon

and you'll be prompted to select a room. Rooms can be labeled as Normal, Hoppin', or Crowded based on the number of players already in there. It's recommended to start with a "Normal" room, but the choice is up to you.
Create a Party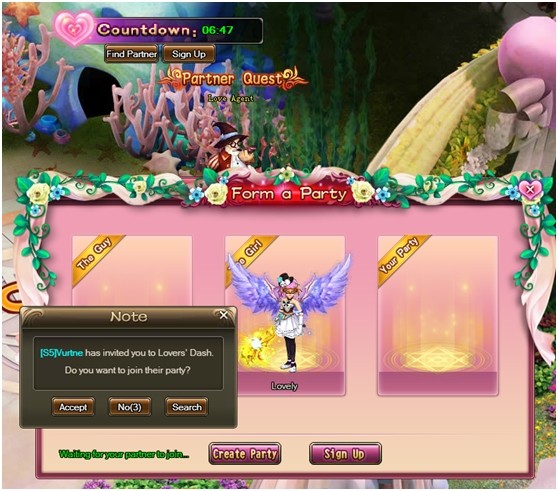 The first 10 minutes of the event (17:30 – 17:40) are for you to get ready. Once you've entered the room, the first thing you'll need to do is find a suitable partner. You can do this easily by creating a party; this will automatically send out invitations and try to match you up with nearby players of the opposite sex. You can also do this by clicking on another player's avatar and selecting "Add to Party".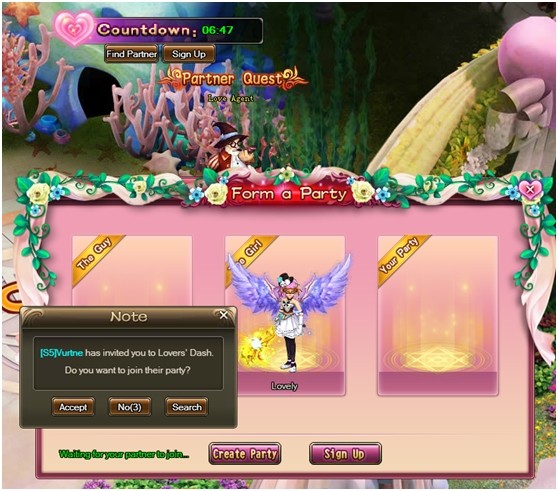 Ladies, take note: you won't be able to control your movement after you've been picked up by your male partner!
Sign-up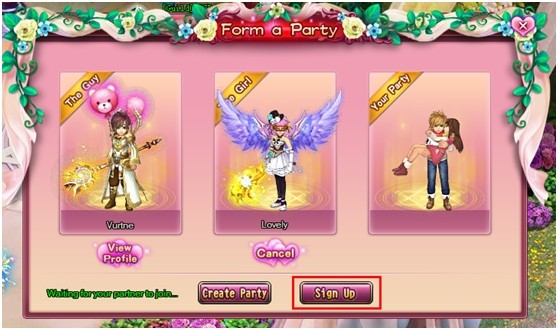 When you've found the right partner, click "Sign-up". This will register you and your partner for the race. At this point, it's probably a good idea for the guys to move your team over to the starting line and prepare for the big race!
Race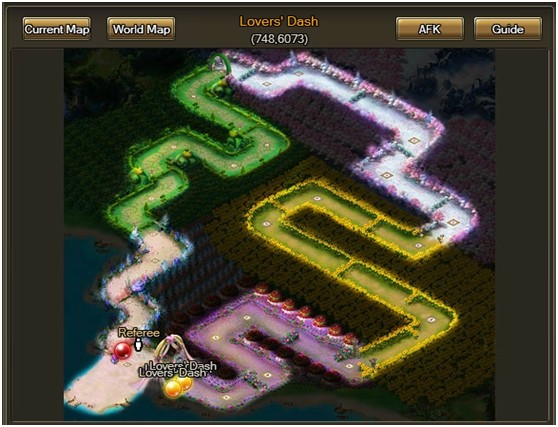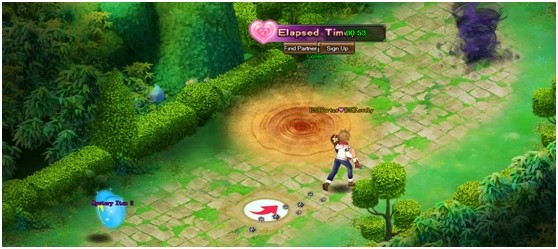 • Guys: The race begins at 17:40, so be ready. You'll be doing all the moving, jumping, and grabbing of power-ups. Remember to take care of your partner and watch out for hurdles and traps along the way!
• Ladies: You're in charge of using special skills, power-ups, traps, and the skills available depend on the Mystery Item your male partners have picked up. Efficient use of all of these is what makes the difference between finishing in first place, or finishing at the end of the pack!
• Married couples get a special skill that can remove debuffs.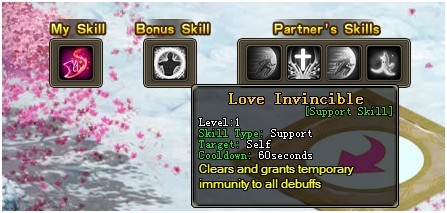 Rewards
Gift packs will be sent out according to your room's rankings.
+