​Guild Chat
Posted:07/10/2013 by:
All the top guilds require a high level of teamwork and communication between members. Guild Chat is a tool to help you do just that, allowing you to focus on guild specific messages, and getting the distractions from the other channels out of the way.
Getting Started
Open the Guild interface and click on the Guild Chat button.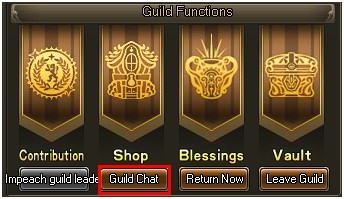 Chat interface
Besides talking with guild members, there are many other things players can do in the Guild Chat channel.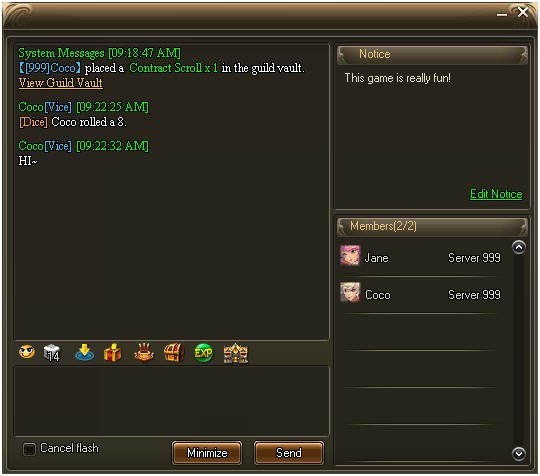 Players can: send impressions, roll dice, make your coordinate known to other members, quick donate, guild blessing, open guild vault or shop, collect daily guild benefits.




+