Guild Skills
Posted:07/10/2013 by:
Lvl. 40+ guild members can learn Guild Skills to boost their battle rating, an important guild benefit.
Getting Started
There are five kinds of Guild Skills, all passive:
Learning Skills
●Guild members can learn guild skills so long as the guild leader has acquired enough guild wealth and Silver to learn the skill.
●Personal guild contribution and Silver will be used when guild members learn skills.
●The Guild Skill level cap is 10.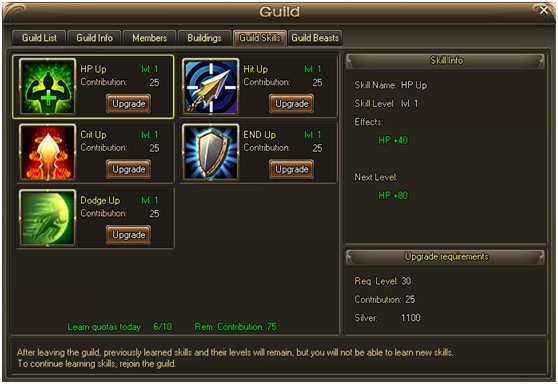 +