Guild Vault
Posted:07/10/2013 by:
Guild Vault was designed to store items donated by guild members. Eternal Saga is full of items, some of which you may not need, but that may be useful to others. Once you've found something in the Guild Vault that you'd like to obtain, you can send a request to either the guild leader the assistant leader for the item. You will receive the item(s) if your request is approved.
Getting Started
Open the Guild interface, select the Guild Info column, and click Vault.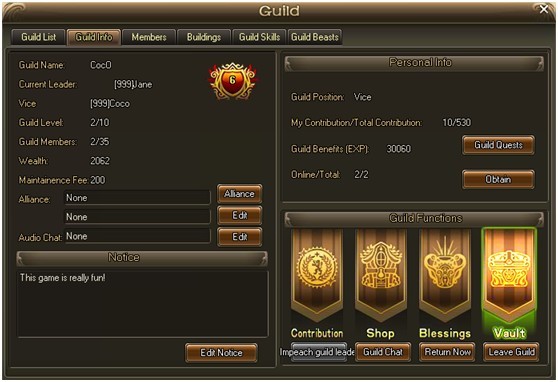 Players can also access the Vault from the Buildings column.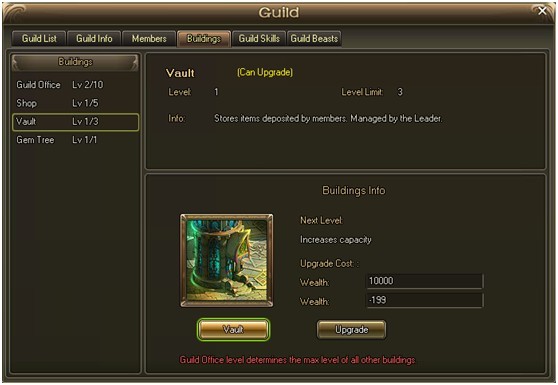 Deposit/take out items
All guild members can deposit items into the guild vault. Just click "donate item" and drag items into the vault.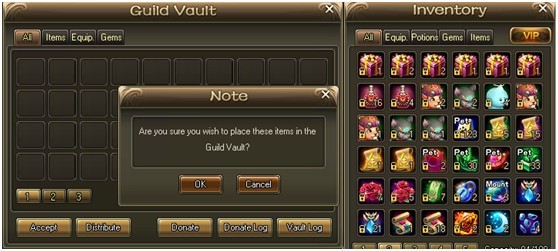 Only the guild leader (or the assistant leader) have the right to take items out of the vault. Other members need to apply for desired items. Also the guild leader (or the assistant leader) can distribute items to guild members on their own.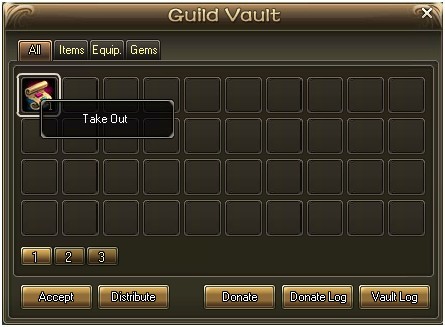 Vault Record
The Guild Vault will record all information about what's been donated/taken out. All guild members can check the vault record. The record will be cleared out every Sunday night at 11:59.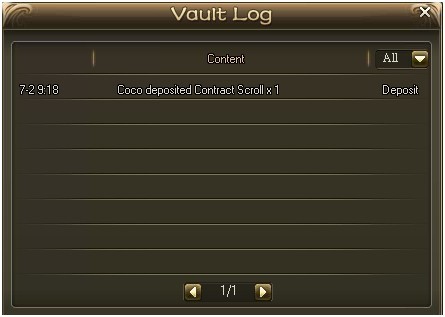 Rules
The level cap of guild vault is 3, and the capabilities of the vault at different levels varies. Vault level and guild level correspond as follows:
| | |
| --- | --- |
| Vault Level | Guild Level |
| 1 | 1 |
| 2 | 3 |
| 3 | 5 |



+