Love thy Spouse
Posted:09/12/2013 by:
​
Duration
: 9/12 (after maintenance) - 9/18 11:59 PM Server Time
Level requirement
: 45+
Description
: Love is in the air, and for the duration of this event, players who are married can receive bonus rewards by increasing their Intimacy level with their partner.
Notes
:
●
Rewards can be redeemed by clicking the "Intimacy Rewards" icon in the top-right corner of the screen.
●
[S9] Aqua Blues and [S10] Mirage Realm will have this event once their new server events have come to an end, and this event will end on September 18th at 11:59 PM (server time).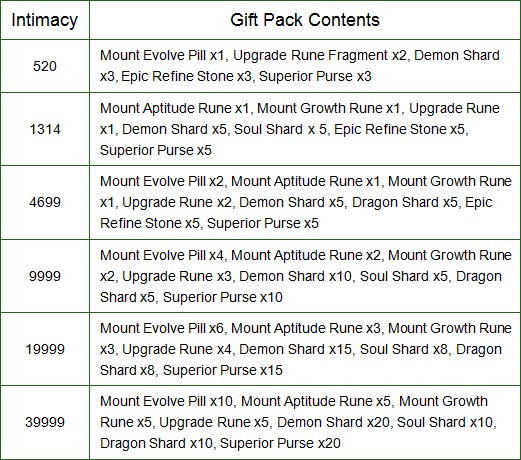 +