Pet Morphing
Posted:07/10/2013 by:
Change your pet's appearance! Collect and morph awesome creatures in Eternal Saga to get that perfect pet. Cute bunny or ferocious dragon? The choice is yours!
You can alter your pet's appearance using one of your new pets and a Pet Morph Card.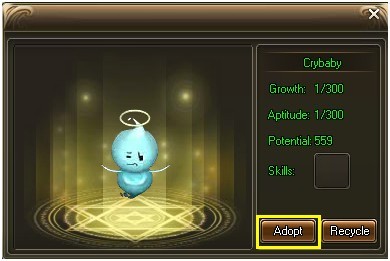 Select your new appearance using the Morph Pet panel in the Pet interface. Beanie Dragon, Cutie Bunny, and other rare and unique appearances await!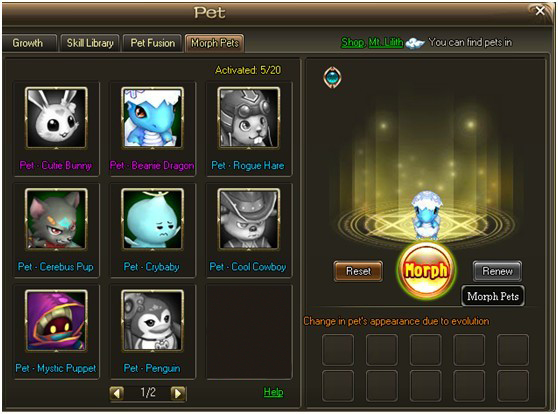 +