Pet Skills
Posted:08/02/2013 by:
Pets in Eternal Saga aren't just there to be cute, but to learn skills to help you defeat your enemies.
Use Pet Awakening Books to learn lvl. 1 to lvl. 4 pet skills. Players can make their own choices as to which learned skills they'd like to save in the Skill Library.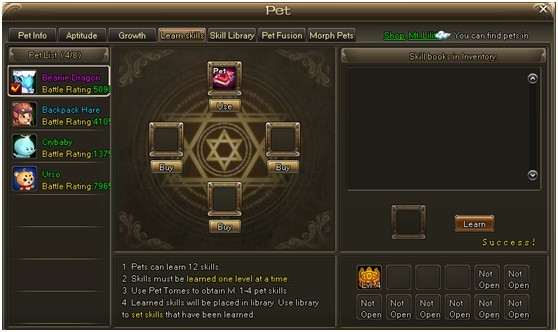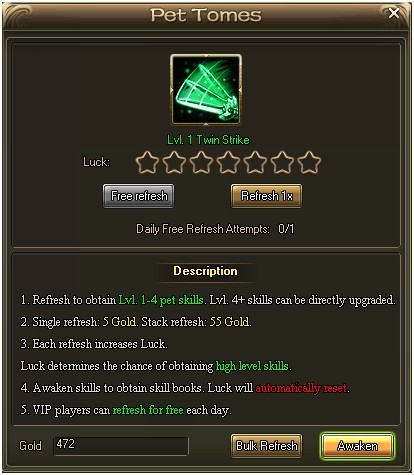 Drag skills from the Skill Library to the skill bar to activate your pet skills.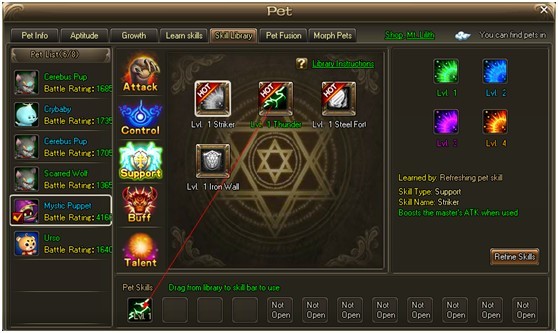 Every pet has 4 available skill slots to start, and an extra slot will unlock as your pet Growth/Aptitude reach lvl. 30, lvl. 40, lvl. 50 and lvl. 60. Pets can learn up to a total of 12 skills.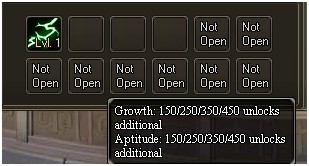 Get started on training your pet!



















+