Demonhunt
​
Introduction
Demonhunt is a solo dungeon for Lvl. 35+ players. You may enter an unlimited number of times a day, and can collect special rewards for your first 10 attempts each day.
How to Enter
1.Speak with NPC Raymond to enter. To find Roque, click the Events button in the top right corner of the screen and select the SP Dungeons column. From there you can see a list of dungeons and NPCs. Click the name of the NPC to auto-travel, or the cloud next to their name to teleport.
2.Click the "Fight" button to the left of the skills bar to start Demonhunt.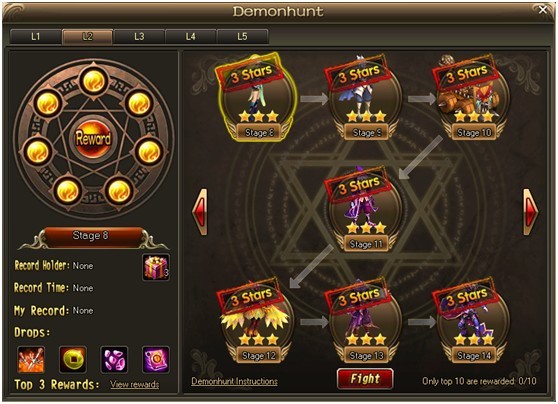 Rewards
1.Wisdom, Silver, and various rare and useful items.
2.The top three players will gain special packs full of rewards.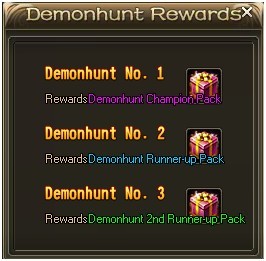 3.Getting a 3 star dungeon assessment will earn you a permanent attributes bonus.